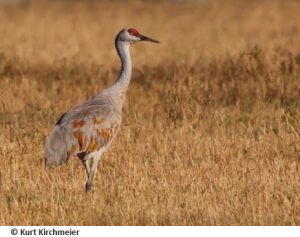 Campervan North America founder, Bob Swan, lives in Belgrade, Montana. Yesterday I had the opportunity to have dinner with him at his home, and, beforehand, accompany him on a drive out of town to see what could be seen. Within minutes the plains widened out before us, unbroken by development, starting their graceful arcs eastward to become mountains. Snow-capped peaks dominated the eastern horizon, while westward, the rolling valley gradually fell away, providing Biblical views of sun-dappled swells and bowls, storm clouds forming there, rain sheets rippling over there, bursts of bright sun over there. Closer by, off to the right, we spotted a pheasant grazing alongside some cattle, its vibrant colors and flamboyant tail incongruent next to the plain brown cud chewers.
"There're a couple mulies," Bob said, driving and nodding toward a clutch of muledeer skirting a ravine. More mulies popped up seemingly every few minutes. "Sometimes," Bob said, "you'll see what looks like a deer out in the grass, but it's a sandhill cr—" – just as he was speaking, a sandhill crane appeared off to our right, gawkishly trotting away from us through the ash blonde grass. Striking bird, tall and blue-gray white. From a distance, vaguely reminiscent of a small rhea, long-necked, rapidly running. Bob tells me they nest in these expanses.
He knows of some Public Lands a few miles further up into the hills – we're headed there. Turning left onto a steepening muddy track, Bob puts the truck into 4WD and points out a prairie falcon cruising low over a descending stretch of lightly treed land. My first time seeing one – even from a distance, the grace of the bird was undeniable. Diving, soaring, moving fast with powerful efficient strokes. The elegant profile, smoothly looking down, evocative of ancient Egyptian hieroglyphs. As it disappeared into a draw, Bob spotted a couple of long dark necks half a mile off, looking our way. "Elk." We stopped and got out. "They're a secretive animal. They come down out of those trees in the evenings to feed. Ah, see that? There's another one, and they've all caught our scent." Slowly, with the gravity of large animals, they moved away from us, keeping suspicious eye contact until they, too, disappeared behind a rise. The darkening air chilled, but we were reluctant to get back in the car. It felt like something else was going to appear any second. Light was fading as the wind picked up. Time to head back.
The 4Runner bumped along the deeply rutted track. "What do you think it is that makes this, going out into nature and spotting birds and animals, what makes it so enjoyable?" I asked, not 100% sure what my own answer might be, but knowing it would include the strangely comforting feeling of insignificance in the face of so much diversity and life.
"It's been ingrained in me from my early early days. Back in Iowa, by the time I was 5, I was identifying different ducks flying over, calling out their names." He went on to speak of his grandparents and how they often took Bob out evenings, rambling into the trees and fields in their ancient car just to see what might be seen. His ability to identify all kinds of animals, fish, birds was a real source of pride for him as he grew up. "We got us some pronghorns over there!" Our conversation beautifully interrupted by the light-colored elegant antelopes gathered on a steep hillside above a stream. "This might be my first time seeing those here," he mused as we drove slowly by.
Too dark to see much more, we settled in for the short drive back to Bob's home. A small owl darted quickly past the headlights. It was a helluva drive. "Very National Geographic," was Bob's description.
Back home to elk steaks, roasted potatoes, Greek salad and more stories of the wild. It was a helluva dinner too.